Our Commercial Moving Services
If you're looking for committed, professional commercial movers, Chicago, Il, 606 Movers is ready to serve you. We are a family-owned business with a professionally-trained moving staff for all your Chicago commercial moving needs.
606 Movers will cater to your business needs. Our commitment is to provide you with the highest quality services at competitive prices. Proper planning and coordination are the foundations of any successful office move. Our team is knowledgeable and committed and they are the commercial movers you need to ensure your move goes off without a hitch. Our Commercial move action plans are carefully drawn to minimize the loss of productivity for your business. That means your move is on time, efficient and will get you back on the job as fast as possible. For your Business move with 606 Movers, you will be assigned a Move Coordinator who will work with you throughout your business relocation to ensure that each detail goes according to plan. In addition, our highly trained crews will ensure the safe relocation of all your business equipment, supplies, and furniture with the highest quality packing, crating, transportation, unpacking, and positioning.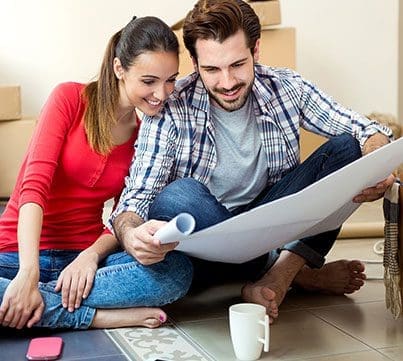 How We Work
606 Movers are commercial movers, Chicago, Il and are well aware of the need for business confidentiality; we can provide a contractual confidentiality clause for all our staff if required. Your business's security and safety are our top priority during your commercial move in Chicago. Additionally, electronic equipment, such as servers and modem cabinets, will be safely packed into specially designed boxes and transported in air suspension vehicles. For Commercial Moves:
We always conduct a pre-move survey to best understand your specific moving needs.

We offer our professional commercial moving analysis and advice

We'll help you with the planning and coordination of your move to ensure it stays on schedule and everything arrives in good shape.
Creative Solutions
Our Commercial Move Services offers competitive and creative solutions to ensure that your corporate relocation goes as smoothly and safely as possible. On moving day, your business is our business.
Professional Team
Our greatest strength is our professional and dedicated commercial movers who expertly utilize the best packing materials and equipment, providing the best protection for all items being moved.
Attention to Detail
Our trained team of commercial movers, Chicago, IL will put everything in its proper place to minimize the disruption of business productivity during your office move. Using our detailed approach, we label all boxes and items on-site prior to transport so that our teams can quickly identify what is being transported and where it needs to be placed upon arrival.
Benefits of Service
Moving your business office location takes finesse, proper resources, and solutions to facilitate a smooth transition. 606 Movers has full-service commercial moving services to cater to your business's move. Let us help you have an efficient, safe, and successful move so that you can get back to business!