Loading and Unloading Services Chicago
Are you planning on driving a moving truck yourself in Chicago but need help loading or unloading it for your next move? Do you need reliable movers in Chicago who will treat your belongings with the respect and care they deserve? Look no further! 606 Movers serving Chicagoland will help you throughout any part of the moving process, even if you don't need us for transport. Whether you are moving to a new house, condo, apartment or moving to an office for your business, we are here to help you move anywhere in Chicagoland. We are an exceptional team of professionally trained movers who are highly skilled in loading and unloading box trucks safely and efficiently.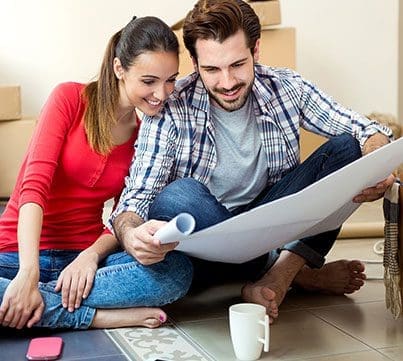 Help Unloading Moving Trucks, Chicago, IL
We are committed to customer satisfaction, so your requirements and needs are our highest priority. Our main goal is to make your next move stress-free, comfortable and easy. Allow us to do the heavy lighting! Whether it's a residential, office, or commercial move, we specialize in every type of move!
We provide the services below
Moving Furniture

Loading moving trucks and unloading them

Loading miscellaneous belongings and equipment.

Carry and load heavyweight items.
Let the professionals handle it!
Can you hire movers to unload a truck? The answer is a resounding yes! Attempting to lift heavy items, such as furniture, large boxes, or appliances, can cause serious injury if done improperly—our trained movers know how to safely lift and transport items of all weights and sizes. So call 606 Movers in Chicago to take care of all the heavy lifting for you!
Cooperative and Helpful Professionals
At 606 movers, we believe in making our client's moving day the best it can be. Our friendly professional movers strive to accommodate any request and help in every way that they can during the entire process. If you're looking for a loading/unloading company in Chicago, give 606 Movers a call today!
We Keep Your Items Safe
Our experienced moving team can wrap every belonging and piece of furniture to avoid any damage during the loading and unloading process of the move. Our trained Chicago movers are uncompromisingly committed to safety in every detail of the move.
Benefits of Professional Loading/Unloading Service
606 Movers is ready and able to help you with loading and unloading your truck on the day of your move. Save time and avoid any potential risk by allowing our professionally trained team of movers to do the heavy lifting for you. There are so many details to worry about when moving from one space to another, let us take care of the big stuff! Get in help loading and unloading moving trucks in Chicago. Call 606 Movers now!