Office Moving Services
Relocating office spaces might affect your business and staff. 606 Movers understands your concerns and we are ready to provide you with highly trained and experienced Chicago office movers who work efficiently and effectively. They work hard so that you and your team can minimize your downtime and keep working on your business. Our team of professionally trained experts is highly skilled in detailed planning to provide accurate, smooth and well-executed services to our clients. Once our Chicago office movers reach your new office location, they will help with setting everything up so your business can get back to work as soon as possible ensuring you don't even miss a beat.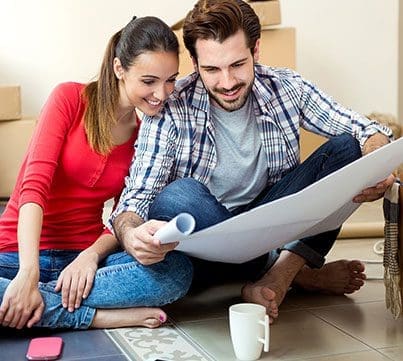 Office Moving Services Chicago
606 Movers Chicago - How it Works?
Moving from one office to another is full of challenges. The biggest hurdle is avoiding productivity loss and minimizing downtime. We understand these obstacles, so our team is professionally trained in the relocation from one office to another. No matter the size of your office, our well-trained Chicago moving team will move all of your items effectively, safely and quickly. Our experts provide the services below
Proper planning and analysis is made before starting the work so that we understand your unique needs.

Moving Computer and server types of equipment safely and securely.

Assembling and Installing Furniture, cubicles, shelves, desk, and equipment at the new office location.

Onsite supervision to ensure your office move goes smoothly.

Pre and Post move services

Cost-effective relocation moves
Why Hire Professional Movers?
Moving office spaces calls for proper logistics planning, physical manpower, and well-trained professionals who can ensure your downtime is minimal. Hiring our professional Chicago office movers will benefit you and your business by getting you back up and running in as little time as possible.
Professional Office Movers Know Best
Our professionals are highly trained in the proper techniques of packing expensive computer and electronic equipment and are able to transport them safely and securely to the final destination. With the use of specialized equipment, we'll ensure your assets arrive at the new location good as new.
Expert Chicago Moving Service
Moving offices can be tedious, stressful and time-consuming. We provide expert services and do whatever it takes to make moving comfortable, easy and stress-free for you and your employees.
Benefits of hiring 606 Movers for your office move
606 movers are highly-trained, professional office movers serving Chicagoland who know the most efficient way to transport all office items. We have gained the trust of our clients by providing effective, positive and reliable moving services at a very affordable price. A successful move is just a phone call away. If you need a professional, knowledgeable and trustworthy office moving team to help your business move, give 606 Movers a call today and we'll have you moved and back to business in no time!